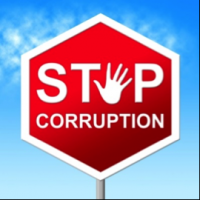 The Moral Promotion Center (Public Organization) has joined hands with the Office of the National Economics and Social Development Council in developing integrity indicators to promote morality, ensure transparency, and curb corruption in Thai society.

The project is part of effort mobilization to implement the 20-year National Strategy to achieve the goal of enhancing the potential of human capital.

The indicators involve five major issues, namely "sufficiency, discipline, honesty, volunteer spirit, and accountability." They will be used as a tool to conduct campaigns for moral promotion and to measure the performance of various organizations in the public and private sectors, as well as the people's sector and civil society.

According to the Moral Promotion Center, the indicators will provide a guideline for various organizations to use in line with the context of their communities and organizations. They are not meant to examine or find fault, but to emphasize reflexives in the integrity dimension and self-assessment, which will lead to the process of moral promotion in each organization and community.

The development of integrity indicators should be considered along with major factors for promoting integrity in various organizations. Among these factors are model leaders, the promotion of a culture of integrity, and the creation of positive attitudes toward various rules and regulations.

In measuring honesty, the indicators focus on transparency, the good governance of leaders, and no corruption. The results are that corruption complaints are on the decline; relevant communities and organizations accept suggestions by the people and stakeholders to improve their operations; and the people and stakeholders are satisfied with the operations.