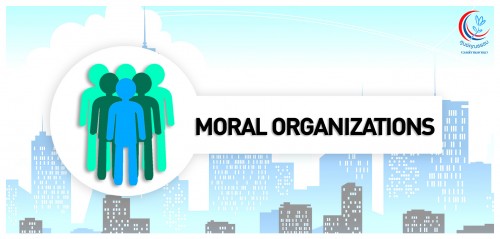 Now when we talk about moral organizations, many people may have different questions in mind. Some question about the attributes, some question about standard of morality, some might ask what a moral organization is and how can an organization become moral. Such phenomenon stated is not a coincidence or the creation of hectic incident, but it is what Thai society is paying special attention to currently. Since the present government has come to power, Thai society has been facing with various social problems including the social estrangement. It is obvious that all the problems arising in the Thai society are caused by the problem of moral crisis. Efforts to drive the reform in many areas of the country cannot be achieved unless there is a moral reform of Thai society. Thai people must not create problems for others. Instead, they should what is beneficial to others and the society as a whole. This will lead to the adaptation, revision, or the reformation in other areas.
Since the government's approval of the 1st Master Plan for National Moral Promotion B.E. 2559-2564 and the National Board of Ethics has announced the development of master plan to promote morality in at least 3 levels which are the ministry level, provincial level, and organizational and other operational agency level, the interest in implementing the 4 main virtues of sufficiency, discipline, honesty, volunteering of each organization increases. Government sectors attempt to strengthen the organizations under their supervision to develop into a moral organization. Ministry of Public Health, for instance, campaigns to drive for the development of moral hospitals. While the Ministry of Education tries to promote more than 30,000 schools to become moral schools. As for the business sector, there are many efforts to develop the organizations into moral organizations. What people are talking about all relates to the moral organizations.
Thus, the word 'moral organizations' is of widely concerned these days. Upon understanding the true intention of this notion, one can see that being a moral organization means creating space for good deeds and creating good people for a better society which is what the current government and what the Thai citizen are all looking forward to seeing it happens.
Written by: Mr. Yongjirayu Upasen, Innovation and Knowledge for Building Moral Society Division
Picture by: Mr. Jakrachai Thongpetch, Communication for Changes and Corporate Image Section